About Marty and Mia
In 2003 Marty and Mia Sheppard purchased Little Creek Outfitters
A year-round guide service catering exclusively to fly-fishing on several of the most productive rivers in Oregon. Since then, they have built a reputation based upon equipping anglers with the skills and knowledge needed to succeed. Their intimate connection to the outdoors, sense of logistics, and infectious teaching style has landed them among that select handful of most-sought-after guides in Oregon. Their enthusiasm for the sport is contagious but their energy and dedication does not stop there. They are passionate conservationist of public land, rivers and wild steelhead, and play an active role as on-site river stewards.
 BACKGROUND
Mia's love for the outdoors formed a straight path into field work in fisheries for both the US Forest Service and the Oregon Dept. of Fish and Wildlife. In the late 90s she moved to Alaska where she worked aboard commercial fishing boats. Naturally, during slack moments and days off, she sport fished for trout and salmon. On one such occasion she caught her first glimpse of Marty casting with a two-handed rod. She confesses, it was witnessing that graceful "dance of Spey casting" that won her heart. Mia herself became a pupil [some would say an obsessive] in the finer mechanics of Spey casting. Her ambition to become a "better" caster and angler ultimately has led to competing at Spey-O-Rama, World Championship, in San Francisco, and is a two time women's champion. She relishes teaching spey casting and is also an avid sportsmen that enjoy's running her dogs on the breaks of Southeast Oregon rivers in pursuit of chukar and continually advocating for women in the sport of fly-fishing and hunting. She is also the Oregon Field Representative for the Theodore Roosevelt Conservation Partnership.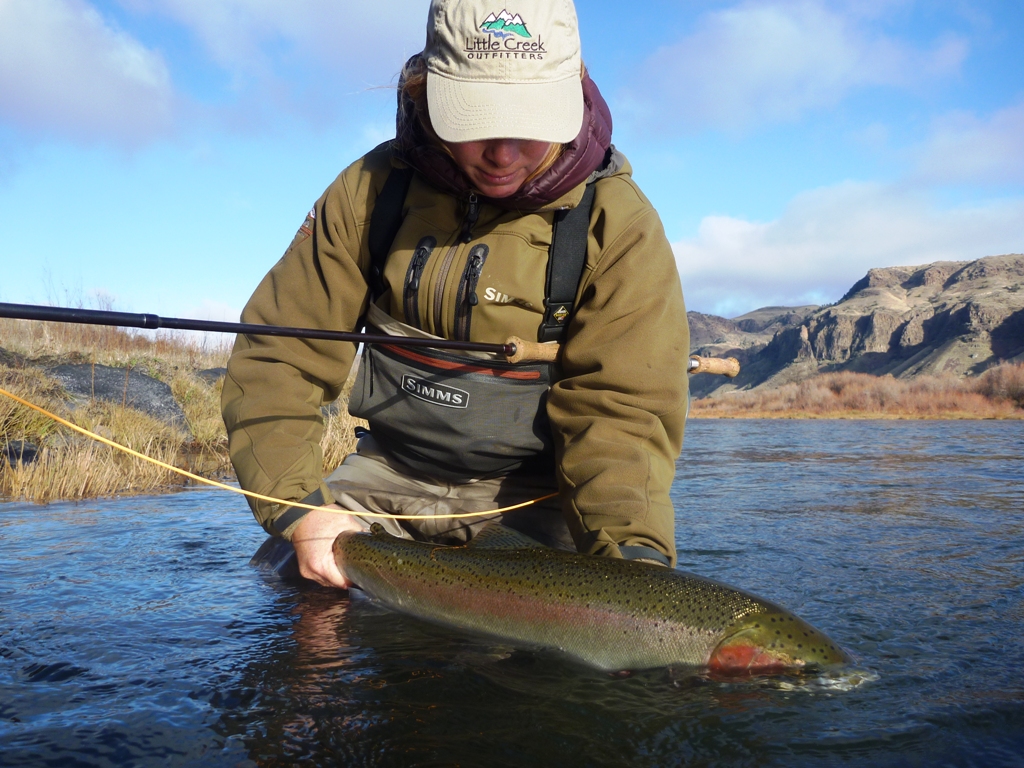 Born and raised in Oregon, Marty grew up on the banks of the Sandy River. With his dad as tutor and angling mentor, Marty landed his first steelhead at the age of five. During the 70s his dad continued to hone and shape [perhaps unknowingly] Marty's future by taking him fishing, seemingly every day, and instilling in him the instincts and techniques for pursuing steelhead. Much of his fly-fishing inspiration came from devouring books, especially those written by such notable and insightful naturalists as Roderick Haig-Brown and Bill McMillan. While still a young strapling in the 1990s, Steve Kruse took Marty underwing and taught him the art of Spey casting. Perhaps it should come as no surprise that all these elements now manifest themselves as Marty's unbounded enthusiasm for guiding—backed up by over a decade of professional experience in the "field"—and an almost missionary zeal for teaching others and sharing in the pure joy of rivers.